Beginnings: A Samhain Anthology,
that is!
(Note: I originally included the cover art for the print anthology here. It has now disappeared, and I can't seem to upload the file again. Rather than fight blogger until the wee hours, I'll try tomorrow. Sorry!)
The six stories in the anthology are all tied to Samhain, the ancient Celtic precursor to Halloween. Each story will be available online as an individual e-book on November 1 (or, as my editor reminded me, late October 31st, since Samhain usually releases the books the night before the official date). Then, shortly thereafter, the anthology will be available in print.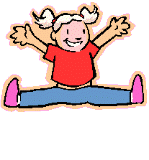 Yep. My first print book. I'm, uh, a little excited.
And the individual covers are just as cool as the print cover. Scott Carpenter (have I mentioned how much I LURVE his work?) took the print cover as a background and added an embracing couple for each story. Here's mine:
Isn't it great? I swear, getting a cover file e-mail in my inbox is like Christmas, birthday, and graduation all in one. I get all giddy when it's time to open the file. :)
Curious about the book? Here's a short description:
On a night of forbidden rituals, the veil between past and present lifts—and their worlds will never be the same.
Scientist Moira Sinclair doesn't believe in magic. Or at least she hasn't since childhood. She's only come to Iona in remembrance of her long-deceased grandmother—the last person who encouraged her fanciful side. But now she's stumbled onto a secret druid ritual—and into another time.
Aedan Ap Crannog is furious to discover an outsider spying on their sacred, banned Samhain rites. With her strange garb and stranger mannerisms, Moira is unlike any woman he's ever known. But she could cause trouble for him and the people who follow him in the ancient ways. To prevent her from sounding the alarm, he takes her captive, hiding her in the labyrinth of caves along the far shore.
Despite their differences, sparks burn between them as brightly as the Samhain bonfire. Now captive and captor must find a way to bridge the centuries before the magic disappears with the dawn...
The other five stories sound great, too -- I can't wait to read them! If you're curious, here are links to the other authors...
Jennie Andrus: Last Prophecy
Mackenzie McKade: Warrior's Witch
Charlene Teglia: Night Music
Lorelei James: Babe in the Woods
Cassandra Kane: A Touch of Magic
Happy reading, everyone!