As promised, here's part two of my interview with James Yaegashi, director of Lefty Loosey Righty Tighty. Find out more about James and the movie - including what makes LLRT stand out from the crowd.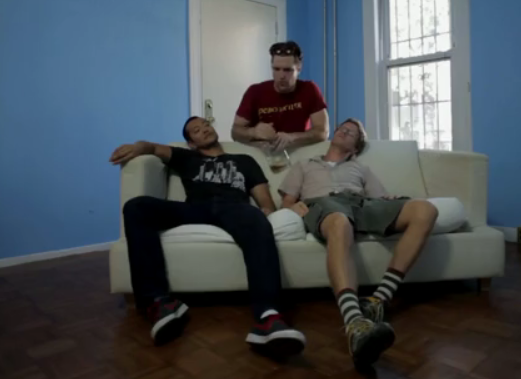 The movie's website is now up, with the trailer and information about the film. Prior to this, however, you had a "soft" opening of the site, including information about supporting post-production with donations (a common practice for indie films on a nonexistent budget). Despite the lack of official publicity, you managed to raise the initial $15,000 for post-production in about two weeks. To what do you attribute that success?
Well, we actually were not planning on going public with the website at all, until we had finished the teaser. But, some fans of Eric Sheffer Stevens, who's one of my buddies starring in the film, found our website that was still under construction and the information spread among his fans who have been enthusiastically supporting our project—it's been UNBELIEVABLE. We had no idea we'd meet our minimum goal so quickly. So, a million thanks to all you ESS fans out there!
Would additional donations be helpful, even beyond that initial push?


Yes, additional donations are absolutely helpful. The minimum goal we set was essentially to make sure that we could raise enough funds to go into editing right after principal photography. However, post production costs include much more than just editing, and any funds that we are able to raise beyond our initial goal will help us do a lot more in the post process (visual FX, audio enhancement, color correction, title sequence animation) and will also help cover festival submissions--which is like $50-$150 a pop, and the list goes on. Truth is $50,000 is close to "no budget" in this industry, and we're trying to pull this off with half that cost!
What are you currently working on?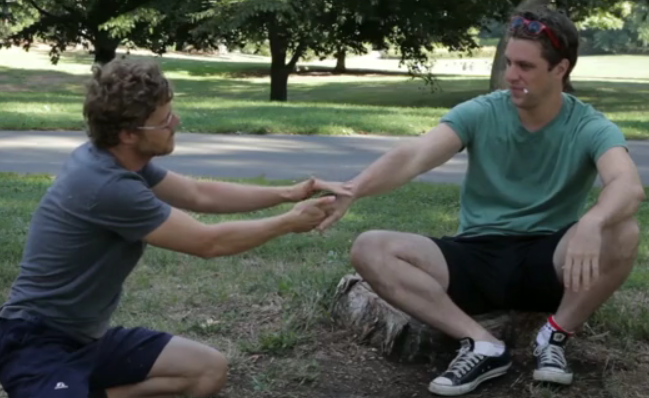 Besides parenting a 7 year-old and a 4 year-old while working on LLRT? As an actor, I'm going to be doing a small part on
Man On A Ledge
, which just started principal photography; I've also been working on an upcoming video game called Homefront; and, also on the voiceover front, I'm going to narrate a new novel by a talented new author named Charles Yu this month. I'm actually a theater person—as are most of the actors in LLRT—and I've been developing a couple new plays as well: a stage adaptation of
The Wind-Up Bird Chronicle
by Haruki Murakami (which we premiered earlier this year in NY, but are continuing to fine tune it); and I__NY, which I'm doing with some other wonderfully talented Asian American actors at the
Ma-Yi Theater
(2010 Drama Desk Award-winning company) in New York. I'm also advising a Japanese translator who's working on translating Edward Albee's The Goat or Who's Sylvia for a Tokyo production in the spring. Wow, now that I've listed them, that's kind of a lot on my plate, I guess...
Why should readers of this blog check out Lefty Loosey Righty Tighty? Why was it important that this movie be made, against all the odds?
Well, I think the story will resonate with a lot of people out there—it's funny, but it's very real in terms of the observations it makes and the characters who inhabit the story. It's extremely relatable (is that a word?).
[Kate's note: Yep.]
I hope it's the kind of movie that people can watch and get different things out of—humor, affirmation in life's hard places, poignancy about how fleeting life can seem, etc.
And the acting is really good—these are actors who have proven their mettle on Broadway and Off-Broadway, and the quality of acting is one of the huge selling points of the film.
Who are you, anyway? Where did you come from? How did you get here?

Getting metaphysical?
[Kate's note: No, just going song-lyric on you. LOL]

My name is James Yaegashi.
I was born and raised in Japan, went to college outside of Chicago, grad school in Kansas City, MO, and now live in Brooklyn—it appears I'm becoming a New Yorker.

I drove to New York 12 years ago in a big yellow Penske truck with my, then, newly-married wife (I think I may have violated traffic rules by driving it down the Sawmill Parkway en route to Manhattan)—not sure if a moving truck is considered a "commercial vehicle." What do you think?
[Kate's note: I have no idea. Whichever gets you in less trouble. LOL]
What didn't I ask you that you wish I had?
What do you want to be when you grow up? (Answer: I don't know!!)
****
Thanks, James, for a great (and insightful!) interview. I really appreciate it!
To the reader, thanks for stopping by! For part one of the interview, click
here
. For an overview of the film, click
here
. And if you want more info (or to donate), check out the official
website
. I'll be sure to keep you posted as I get more information on the film and its progress!